'Great food and family.'
This is the vision behind 'Mawson' Caves Beach; a restaurant created by a local family with a passion for great food and a strong connection to the community they grew up in.
The Mawson name pays homage to the original Mawson Hotel established on the site in the 1960's by the Mawson family and a well known venue to locals over the decades.
Today, the Mawson experience has been designed to celebrate the relaxed coastal location and deliver a casual fine dining experience.
Grab a coffee while you check out the waves or relax while you explore the menu of contemporary Australian and seafood cuisine from locally sourced produce.
When planning your next outing think Coffee at the Mawson, Wine at the Mawson, Breakfast at the Mawson, Lunch at the Mawson, Dinner at the Mawson or Seafood at the Mawson.
Meet you at the Mawson.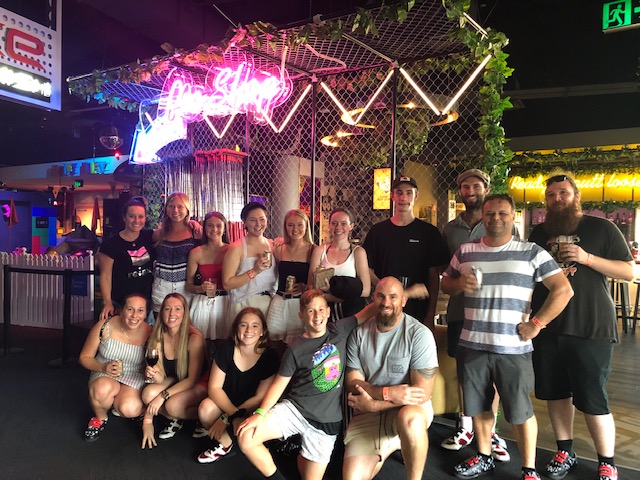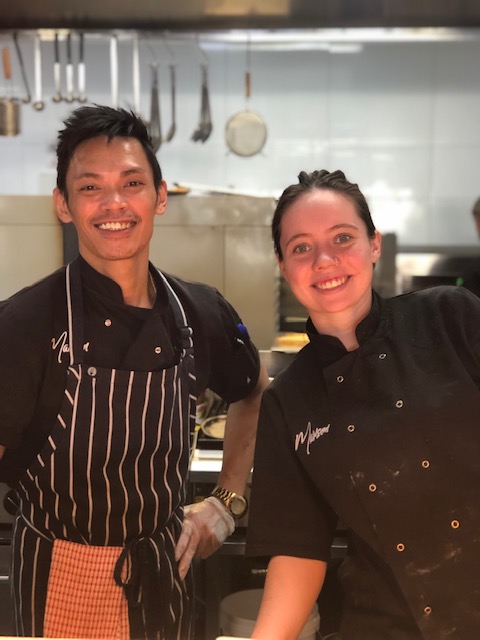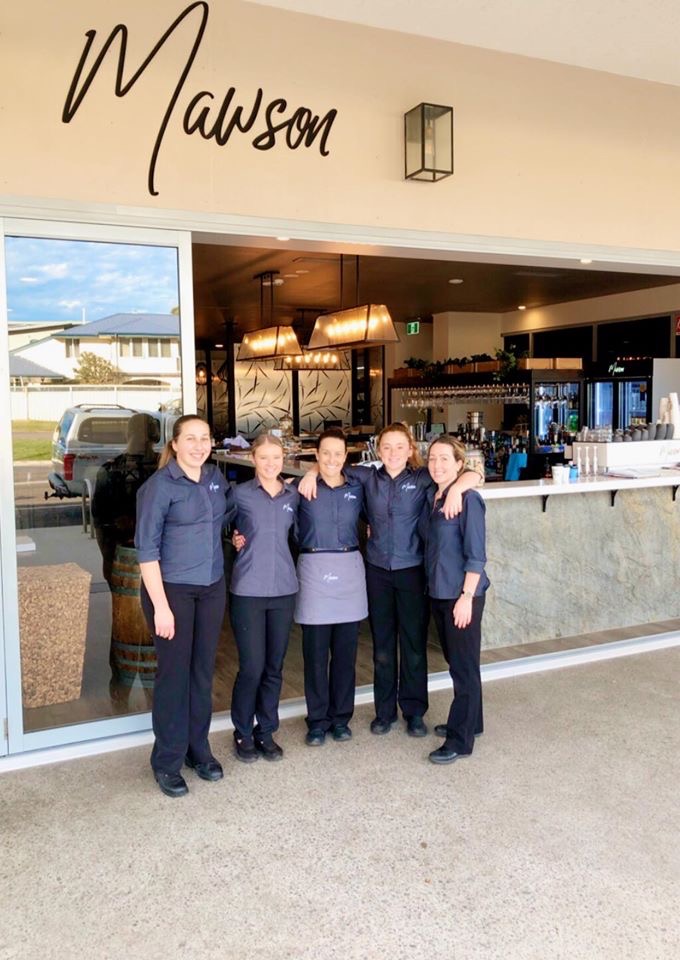 Don't miss our latest news and events where we ensure there is always something happening at the Mawson Restaurant in Caves Beach.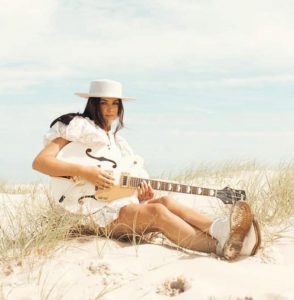 MADELYN LIVE SAT 18 JAN 2020 FROM 6.30PM. 
Arising from the East Coast of Australia Madelyn is an upcoming artist sitting within folk and Country, creating her own style. Madelyn has opened for some of Australia's top artists such as Toni Childs, Thirsty Merc, The Choir boys and Carise Eden to name a few. This is a night not to be missed !!!
Check one of their accoustic covers on http://madelyn.lnk.to/goyourownway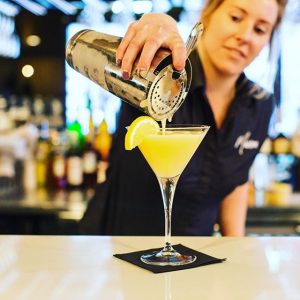 EVERY FRIDAY AND SATURDAY 
See you for Happy Hour 3pm – 5pm Fridays & Saturdays
With $12 cocktails, $6 wine plus $6 craft and premium beer.
FRENCH CHAMPAGNE MASTERCLASS $90 SATURDAY 25 JAN 2020 – 4.30PM – 6PM
Wine maker and Somilier, Stephan'e, will be hosting a fun and intimate six glass French Champagne Masterclass at Mawson Restaurant. This will include a grazing cheese and Charcuterie platter.
Stephan'e has decades of experience in the wine making process, is a member of one of the very unique groups of individuals who can call themselves 'somiliers' and has an extensive knowledge of the terroir in which the wine is made.  Stephane has also been the head Somilier to some of the most famous Restaurants in Australia. This Masterclass is for people with lots, or no experience in wine, so everyone is welcome. This will be a fun experience for those willing to try it!  
Why not make it a post chrissy catch up or bring your nearest and dearest for something different and special.
CLASS SIZE WILL BE LIMITED TO 30 PEOPLE.
Book Now: 02 49721813 or send your inquiries to bookings@mawson-cavesbeach.com.au
Monday to Thursday
7am – 3pm

FRIDAY & SATURDAY

7am – 11:30pm
SUNDAY 
7am – 4pm
Address
5/3 Mawson Close, Caves Beach NSW 2281